Why Choose Korfhage Floor Covering?
We're entering our fourth generation so you know we'll still be here if you need us.
We're a BBB-accredited business with an A+ rating
We've been nominated for Angie's List Page of Happiness
We have a low-overhead business which allows us to pass the savings on to you.
We have samples that are not privately labeled. This means you can take our sample to any store and they should be able to give you a price for it, making it easier for you to compare our pricing.
We have a team of regular installers that includes members of the Korfhage family.
We care about customer satisfaction. Therefore, we send out a follow-up survey to ensure our installers are providing quality service and to identify areas of improvement.
We can remove and replace toilets and ice makers, but the installers cannot be held responsible for subsequent plumbing issues.
We offer to finance with deferred interest

At the end of the job, Doug would love to hear about your entire experience with the company. Call him on his cell phone at 643-6111!

The Korfhage name has a well-known reputation in town. We are in our fifth generation at the same location. The same family started the store as a dry goods store. Doug's grandfather turned it into a hardware store, and Doug's father turned it into a flooring store. The Korfhage name is known for multiple businesses in town.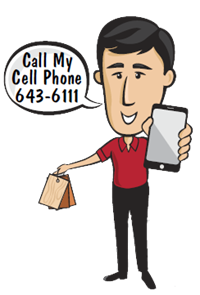 If you see a product elsewhere from a brand we do not have listed, we'd be happy to check into getting it for you!